Emerging courses offered in B.Tech
UGC Autonomous
NAAC "A" Grade
NBA Accreditation
JNTU Collaboration
The institute is recognized as one of the top colleges of engineering in South India. The primary motive of college is to "train young minds able and eager to create and put into action such ideas, methods, techniques, and information".
Active MOUs with industries
CIRCULARS &
ANNOUNCEMENTS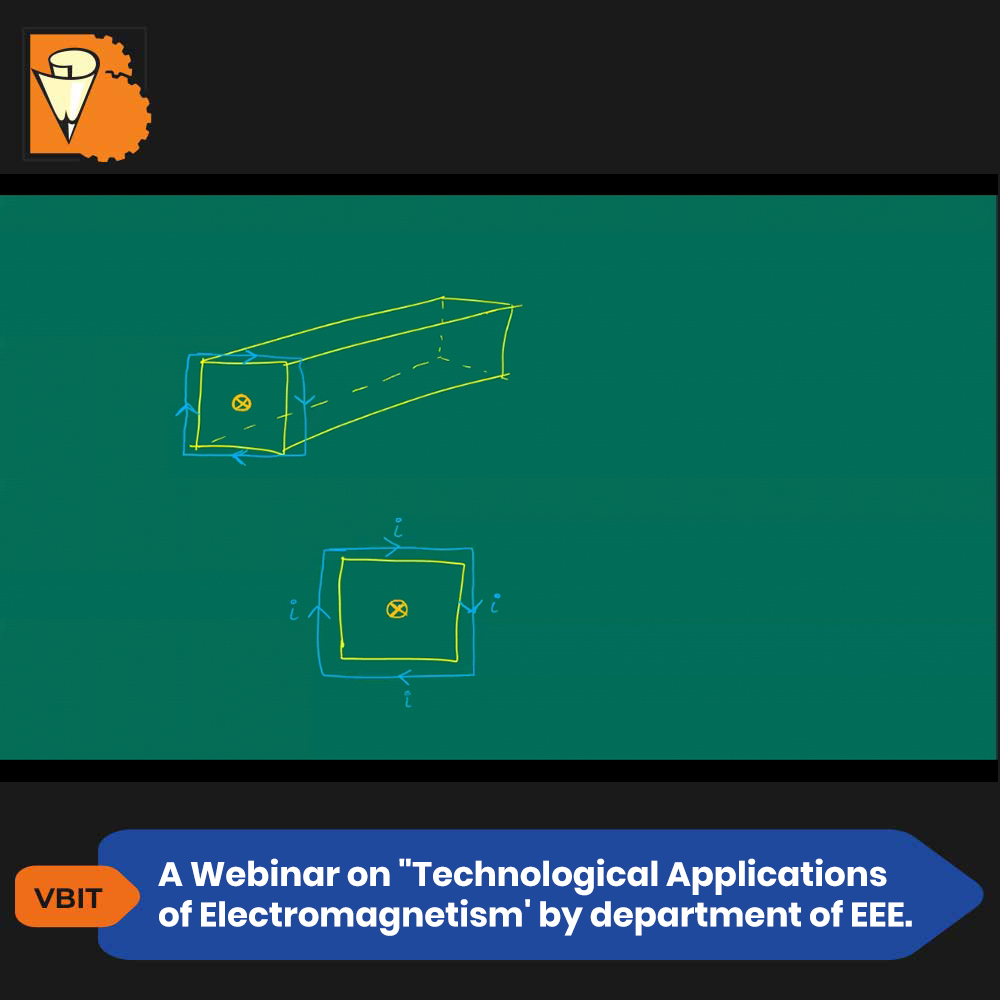 Department of Electrical and Electronics engineering organised a webinar on "Technological Applications of Electromagnetism" on 22nd
Read More »
Department of Business Management organised a live webinar on "Campus to Corporate" on 18th January 2022.
Read More »
Celebration on National Youth Day to commemorate the birth anniversary of Swami Vivekananda, one of the
Read More »
MOU's
Institute has established ICT Academy Centre of Excellence for Design Powered by Autodesk. Dr.N.Goutham Rao, Chairman
Read More »
MOU's
Institute has received the following awards by CISCO Networking Academy on the occasion of CISCO Networking
Read More »
MOU's
Institute has signed Memorandum of Understanding (MoU) with Microchip Academy.
Read More »
Achievements
Kaushik Apoori (19P61A0413) has been selected for an internship at T-HUB Foundation.
Read More »
Achievements
Heartiest congratulations to our Forum Executive at coding.Studio ( ); , Saravanan Jodavula for successfully securing
Read More »
Achievements
A very big congratulations to Kaushik Apoori, 1st year ECE A student for being awarded with
Read More »
2019-2020 Campus Placements
| S.No | Companies | Selected Students |
| --- | --- | --- |
| 1 | Cognizant | 18 |
| 2 | Orbcomm | 2 |
| 3 | Dxc.technology | 3 |
| 4 | Renault Nission | 1 |
| 5 | Youngman | 2 |
| 6 | Wipro | 1 |
| 7 | Instrukart | 1 |
| 8 | Extramarks | 4 |
| S.No | Companies | Selected Students |
| --- | --- | --- |
| 9 | ValueMomentum | 2 |
| 10 | Ninjacart | 2 |
| 11 | Accenture | 3 |
| 12 | Infosys | 3 |
| 13 | Capgemini | 2 |
| 14 | Saddle pointechnologies | 3 |
| 15 | Technovert | 2 |
VBIT sets its high standard by providing practically oriented education combined with strong academic excellence and industry needs.
Join and explore from our wide range of latest courses for opportunities tailored to your goals.
Apart from the curriculum, we also train our students for the future and beyond by training them for:
Entrepreneurship Development Cell
Established Incubation centres and Startup ecosystems in collaboration with the following organizations to bridge the gap between Industry and Academia. Also, the aim is to develop and strengthen entrepreneurial qualities in the young talents who are interested in starting their own ventures.
A high end facility with necessary infrastructure to enhance the skills of our students by providing ample opportunity to comprehend the latest industry practice and upgrade their knowledge through industry relevant projects using these facilities.
Vbit is good engineering college with highly qualified professors & with good credentials. teachers always motivate towards good path they conduct different fests & cultural activities to distress students. placements seems to be good with top MNC's
Rupesh Kamble
I'm the student of VBIT, My experience for since 6months is awesome and good views such as garden auditorium and also the ground,here the management encourage the skills of students and motivates to participate in his/her related programs based on their skills.
john Bauer
Vbit could always be a good choice with pleasent environment with equipped furniture & it is best college with innovative teaching & placements their ways of teaching is really effective .They provide students with softskills ,technical skills useful for students for their growth.
Zeeshan karam
Vbit has the necessary infrastructure with well equipped labs,furnished classes& good hostel facilities students of vbit hire with good placements .overall vision on college is it is good choice for higher education.They improve academic performances year by year.
Praveenkumar
Vbit is very well equipped with quiet ambiance which is perfect for students .It has a good name of maintaining its high standards in studies this is the best place for engineering aspirants as coming to study & placements it is the best option to choose.
Bhanu Goud Vanga